We ask that our loyal customers remain patient with us as we work through our new system integration
We are excited that this investment will allow us to better serve you!
Note:
Saturday 10/15 will have final order cut-offs at 11:00, and pick-up service will be closed.
Sunday 10/16 we will not deliver to any customers
Sunday 10/16 orders for Monday 10/17 will be as normal
Thanks again for your patience and your loyalty
Why Native Maine
We know food.
Whether it's our buyers checking on crops in the field, our friendly customer service team answering your questions or our knowledgeable sales staff assisting with a profitable menu plan; the Native Maine Team is here to help with expert advice from farm to plate!
Our HACCP certified warehouse and staff have continually achieved exceptional food safety and food security standards, above and beyond requirements and among the highest ranking third party audits in the nation.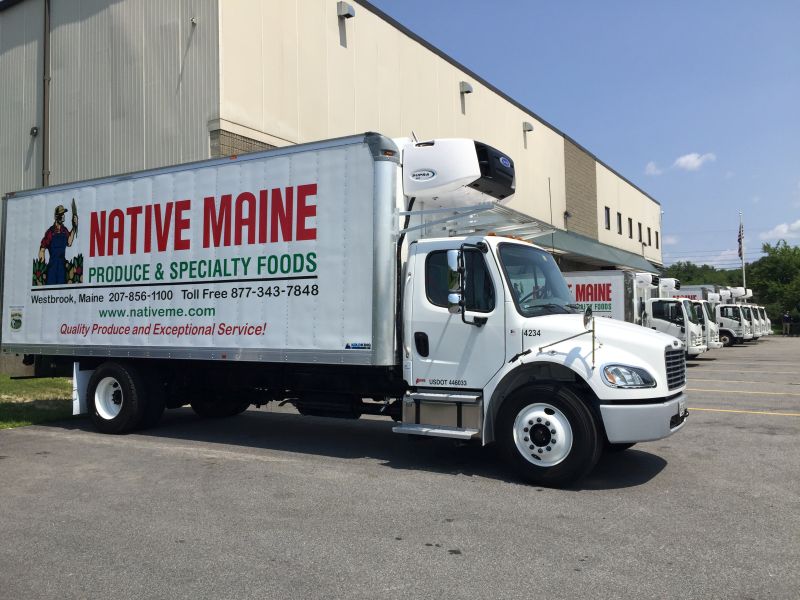 Who We Are
Native Maine Produce & Specialty Foods (Native Maine) is a leading New England wholesale food distributor based in Westbrook, Maine serving businesses throughout Maine, New Hampshire & Massachusetts with delivery of fresh produce, dairy, meats & specialty foods.
Stocking over 3,000 food products from Maine and around the globe, our customers are provided quality, in-stock products and exceptional customer service.